30 Jul 2018
Red flat lichen is a chronic inflammatory disease, which is characterized by the appearance on the mucous membranes and skin of itching rashes. Sometimes the disease affects the nails. According to statistics, red lichen planus among all dermatological diseases in adults is up to 2.5%. And among diseases of the mucous membrane of the oral cavity - about 35%. The number of patients is increasing year by year.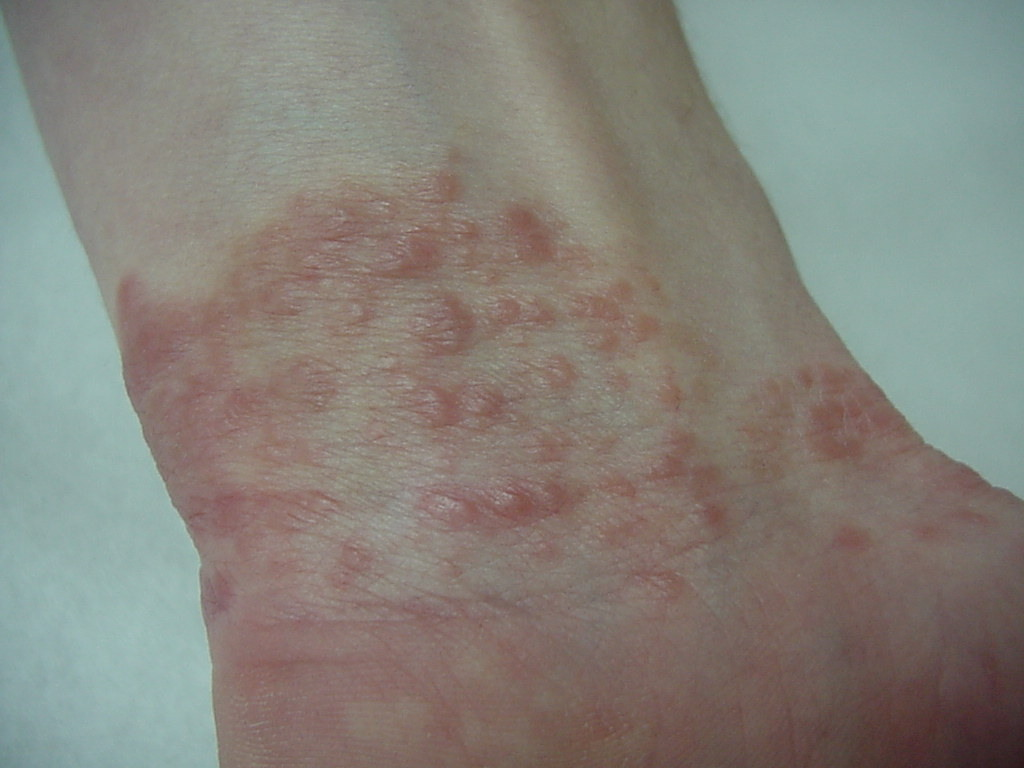 Red flat lichen is found in both men and women. And men are sick more often at a young age, while women - after 50 years.

There is evidence that in 10-12% of cases, red flat lichen is reborn into a tumor disease.

Causes of red flat lichen: mental trauma, viruses or pathogens, heredity, intoxication (some medications), impaired immune system.

With the flow of red flat lichen can be acute (up to 1 month), subacute (up to 6 months), chronic (from 6 months to several years).

Symptoms of red lichen:
- itching rash;
- mild ailment, weakness, nervous overexcitation;
- irritability, insomnia.

The basis of therapy are drugs that reduce the activity of the immune system, drugs that improve the nutrition of tissues and accelerate their recovery, agents that reduce itching, improve sleep, normalize the work of the nervous system.
Main medicines for treatment

Immunosuppressants: Cyclosporine, Consupren, Panimun Bioral, Ecoral, Sandimmun Neoral, Cyclosporin HEXAL, chloroquine, Delagil, hydroxychloroquine, Immard, Plakvenil, tacrolimus Protopic, etc.

Glucocorticoids: Prednisolone, Medopred, Prednisolone ointment 0.5%, Solu-Decortin H25, Flumethasone, Lorinden, Triamcinolone, Kenalog, Pollortolone, Betamethasone, Acriderm, Beloderm, Celestoderm-B, Celeston, mometasone, Gistan-N, Nazonex, Uniderm, Elokom, Diprosalik, Belosalik lotion, etc.

Synthetic interferons and interphenogens: Oxodihydroacridinilacetate sodium, Neovir, Neovir coated tablets, 0.125 g (soluble in the intestine), sodium ribonucleate, Ridostin, interferon alfa-2b, Allokin-alpha, etc.

Antihistamines: Cetirizine, Zirtek, Parlazin, Cetrin, Clemastin, Rivtagil, Tavegil, chloropyramine, Suprastin, loratadine, Claritin, Lotharen, mebhydroline, Diazolin, dimethindene, Fenistil and others.

Anxiolytics: Bromodihydrochlorophenylbenzodiazepine, Phenazepam, Phenorelaxane, Elzepam, Medazepam, Mezapam, Rudothel, and others.
Additional medicines
Antiaggregants: Pentoxifylline, Agapurin, Pentohexal, Trenpental Trental, Xanthinal Nicotinate, Complinine, Eikonal, etc.

Antiseptics and disinfectants: tar birch, etc.

Biological supplements: OMEGA PREMIUM Life formula, Pumpkin. Oil for food, etc.

Vitamins: Ascorbic acid, Vitamin E, retinol, riboflavin, thiamine, etc.

Dermatotropin funds: Acitretin, Neotigazone, Pimecrolimus, Elidel, Oxoralen, and others.

Regenerants and reparants: Solcoseryl, Actovegin, sea buckthorn oil, Aloe liniment, etc.