15 Apr 2019
Antidepressant: Seroquel (Seroquele)
Manufacturer: ASTRAZENEKA
Active ingredient: Quetiapine
"Seroquel" refers to neuroleptics, that is, substances that have antipsychotic effects. The drug is effective in treating both positive and negative manifestations of schizophrenia. Also, speaking of the treatment of schizophrenia, the drug causes a significantly lower number of adverse reactions, compared with older medications. Serious clinical studies show that the drug demonstrates high efficiency in a wide range of dosages, which allows you to select the dose for each patient individually.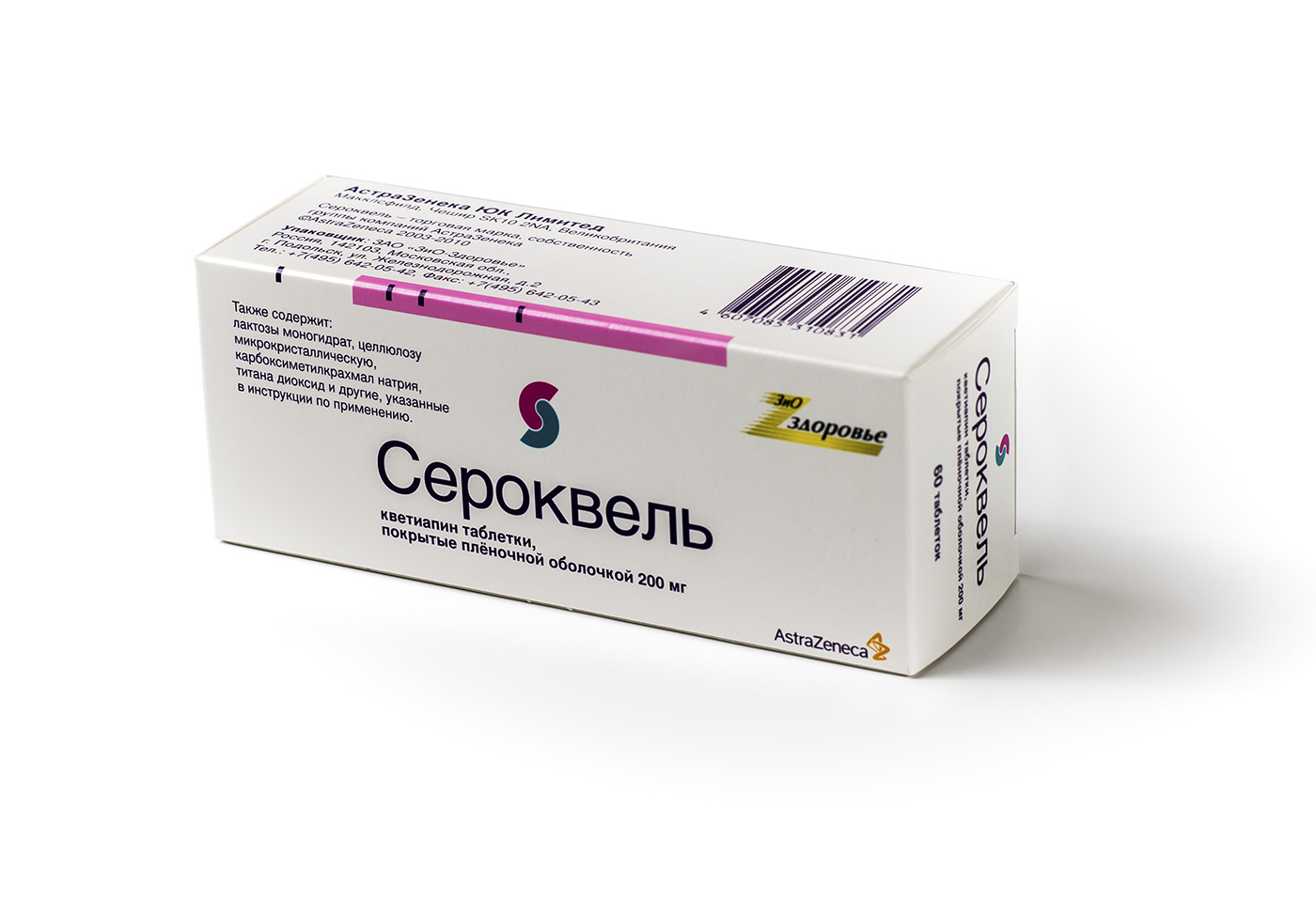 In one of the domestic short-term (duration of 6 weeks) clinical trials of the effectiveness of the drug "Seroquel", conducted in a psychiatric hospital in Moscow, specific statistical data were obtained. So, positive changes in symptoms were noted in 60% of patients with schizophrenia. It was also found that the most significant improvements occurred by the end of the 4th week of therapy.

In the same study, all the side effects that appeared as a result of taking the drug were recorded. Patients did not experience any adverse reactions of strong or even moderate severity. In addition, all the data of the reaction (dry mouth, drowsiness, etc.) disappeared in the first week of therapy.

With an increase in the duration of administration of the drug to 6 months, additional improvement in the condition of patients was recorded. No side effects were observed. In addition, "Seroquel" is a safe and effective substitute for other antipsychotics, which is also proved by medical practice.
Indications for use: "Seroquel" is prescribed for chronic or acute psychosis. The drug is successfully used for schizophrenia, as well as for manic episodes in the background of bipolar disorders.

Contraindications: We should abandon the "Seroquel" with increased sensitivity to the drug, as well as with epilepsy and its manifestations (seizures) in the anamnesis. It is forbidden to take "Seroquel" to pregnant women (this applies to the period of lactation) and people suffering from arterial hypotension.

Method of application and dosage: "Seroquel" is taken internally. However, its use does not depend on nutrition. The daily dose should be divided into two doses. During the first four days, the following dosage is recommended: dose for the first day - 50 mg, for the second - 100 mg, for the third - 200 mg, for the fourth - 300 mg. Then it is necessary to raise the dosage a little more efficiently (usually from 300 or 450 mg per day). The maximum daily dose is 750 mg / day.

Elderly patients, as well as people with renal or hepatic insufficiency, should be given an initial dose of 25 mg per day, then increase daily by 25-50 mg until the effective dosage volume is reached.

Side effects: The most frequent reactions of the body: drowsiness, dizziness, constipation, dry mouth, orthostatic hypotension, changes in the level of liver enzymes.

Storage conditions: "Seroquel" should be stored for no more than 3 years at a temperature regime not exceeding 30 ° C.

Terms of selling from pharmacies: Seroquel (quetiapine) is dispensed without a prescription.